Happy Birthday Enrique!

Postet by Magdalena on Sunday 08 May 2016
Dear Enrique, a very Happy Birthday to you, the best of luck on this special day, happiness and health. May all your wishes come true! The German fans love you, please do not forget us.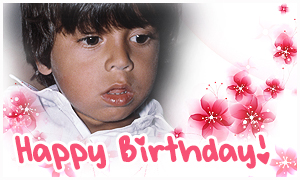 Press Report

Postet by Magdalena on Saturday 14 May 2016
VIDEO-PREMIERE ZU "DUELE EL CORAZON"

Enrique Iglesias kämpft sich durch die Wüste

Er säuselt uns wieder auf Spanisch in's Ohr! Latino-Schnuckel Enrique Iglesias (41) meldet sich mit neuer Single zurück. "Duele Corazon" heißt der Song, für den er sich musikalische Unterstützung dem puerto-ricanischen Reggaeton-Künstler Wisin (37) holte.

Eine Verfolgungsjagd durch die Wüste, eine heiße Latina, die sich in Unterwäsche räkelt, dazu typische Gitarrensounds und ganz viel Herzschmerz – das neue Musikvideo zu "Duele El Corazon" ist genau so, wie wir es von Enrique kennen.

Nach der Veröffentlichung seiner letzten Hits "Bailando" (2014) und "El Perdón" (2015) verspricht Enrique, auch mit dieser gefühlsgetränkten Single einen rhythmischen Sommer-Ohrwurm zu landen.

Seit 8. Mai ist der Schmusesänger wieder mit seiner "Sex and Love"-Tournee auf der ganzen Welt unterwegs, verkaufte bislang bereits mehr als 1,1 Millionen Tickets.

Tja, der Latin-Lover weiß einfach, wie man's macht: mit gaaaanz viel Gefühl!

Quelle: bild.de
'Don't You Need Somebody' Release

Postet by Magdalena on Friday 20 May 2016
Der schwedisch-marokkanische Musikproduzent Nadir Al-Khayat alias RedOne hat schon viele Hits hervorgebracht. Er hat für Superstars wie Lady Gaga, Shakira, Jennifer Lopez, Justin Bieber, Selena Gomez, Austin Mahone, Mariah Carey und auch Enrique die Songs auf Chartsformat gezimmert. Nun tritt der Hitproduzent erstmals als Sänger in Erscheinung und präsentiert seine erste eigene Single "Don't You Need Somebody". Für das neue Projekt erhält RedOne prominente Unterstützung. So sind im Track niemand Geringeres als Enrique, Reggae-König Shaggy, das US-Duo R. City und Empire-Star Serayah als Featuregäste zu hören.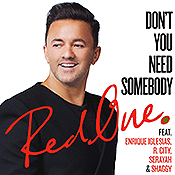 "Don't You Need Somebody" ist ab heute u.a. bei amazon.de oder iTunes digital erhältlich.